Yozakura Quartet (Character Song Best & Original Soundtrack) "Sakurashinmachino Narashi Kata" (「夜桜四重奏」キャラクターソングベスト & オリジナルサウンドトラック『桜新町の鳴らし方。』, `Yozakura shijūsō' kyarakutāsongubesuto& orijinaru saundotorakku "Sakurashinmachi no narashi-kata. ") was an album released conatining the orginal soundtrack to Hana no Uta and characters songs featuring their respective voice actors.
External Links
Preview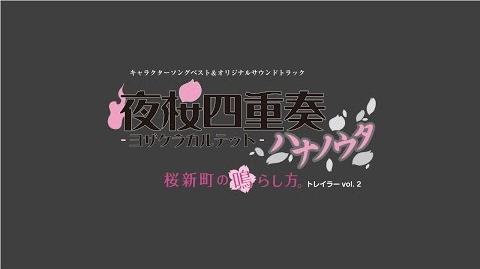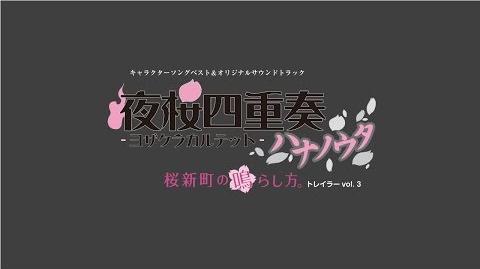 Track List
| # | Title | Kanji | Artist | Length |
| --- | --- | --- | --- | --- |
Ad blocker interference detected!
Wikia is a free-to-use site that makes money from advertising. We have a modified experience for viewers using ad blockers

Wikia is not accessible if you've made further modifications. Remove the custom ad blocker rule(s) and the page will load as expected.